Shaqfacing the Industry: Kardone - Trunk Bang
6

%
While Kardone's flow at times sounds a bit rough and will eventually smooth out as time goes, he shows alot of potential. He is very versatile and doesn't seem to stick to one familiar formula.
Wassup ya'll! Gobble Gobble day hangovers and black friday madness is now behind us.
By now, if moms done sliced that turkey to high hell and you're still catching that back to back treatment of turkey sandwiches, I feel for ya.
Moving forward, this is the last month of 2016! We're gearing up to spend the rest of our earnings on sweat shop laden toys and gifts with all our hard work going unnoticed and to some fat white dude who wasn't with us shooting in the gym. To ease us of the stress of last minute shopping, and standing on long lines for some damn Hatchimals, Maybe poppin' in this latest artist will help. (May even be a great stocking stuffer!)
This week, we're taking a look at San Antonio transplant/Louisiana Native Kardone and his new Trunk Bang mixtape. Not knowing much about this artist (seems to be a theme huh?) When I think of trunk banging, I immediately think of heavy based beats and syrup sippin' rhymes. So as I press play on the first track, lets take this ride together and see where we go!
(You got gas money though, right?)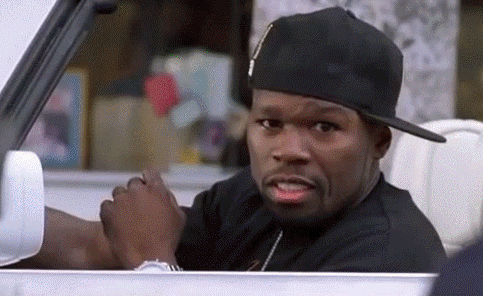 Pull up (Prod. by Scott Styles)
IMA PULL UP LIKE JOE BIDEN! IMA PULL UP LIKE WE RIDIN! IMA PULL UP LIKE OBAMA! WHEN HE PULLED UP ON BIN LADEN!
Hahaaa bruh.. Who thinks of a hook like this!? Like, how does Joe biden pull up on Muhfuckers?? You got secret service my guy? You got seal team six at your disposal gawd?
But Yo. That hook is so infectious and that beat is so fire im willing to suspend belief and just rock out!
Trunk Bang (Prod. by Isaac Flamel)
Ok, As the tapes namesake I would of expected the song to be alot better. Its iiiiigh. Beat is cool and all but just something feels off to me.
100 Grand feat. Paul Wall (Prod. by Blasian beats)
Damn, I havent heard Paul Wall in a MINUTE and he comes through swangin! The only feature on the tape and its dope. He didn't phone it in like some other artists may do for lesser known artists which shows the respect Kardone has as a newcomer in the game. Beat is mean and Kardone is swaggin with a flow that will get you hype. Diggin this.
No Shame (Prod. by Isaac Flamel)
Kardone, is a different artist and the flow on this track is very unique. I think I can hear a hint of Pimp C here as he displays a style that is melodic but also very hiphop. He talks about having no shame at his approach to taking over the game and getting to the money. Nice track.
Rose Gold (Prod. by DG X MajorDomo)
NOW WAIT A DAMN MINUTE…This is easily my favorite track of the mixtape so far!
He totally switches gears with this track. The beat is so smooth courtesy of DG and MajorDomo. Kardone becomes real introspective with his raps as he talks about not everything being Rose Gold. The first real look into his upbringing as he speaks on such things like lessons his uncle gave him and his basketball career not going according to plans. This is what music is about.
Lit (Prod. by Isaac Flamel)
These beats…are just so different. Salute to the producers on this tape because they're showin out on some new age futuristic sound. It may be an acquired taste for some but im diggin the direction. Song is right though, kind of a light clubby type track.
Heart of the City (Prod. by Beats Crazel)
Damn, This song starts off so epic! Has a warrior preparing for battle feel to it. The heartbeat drum pattern in the background just drives home the imagery of his raps as his city is a battlefield and only the strong will survive.
I know (Prod. by J RUM)
Another introspective track as Kardone expresses how he knew his own people didn't think he could make it. Very relatable track talking about facing hate from peers as he progressed through the game. Having to deal with the ungratefulness of ones he thought were friends not returning the love he previously showed them. Makes you vibe out and think about your own life and the adversity you've had to overcome to get to where you're at and still trying to go.
High (Prod. by Downtown Music)
He really seems at home when he slows things down and just talks about his life. In this track he talks about getting high to cope with lifes overbearing obstacles. Having to deal with death, friends being incarcerated, drug abuse and just being a black man in America. I personally enjoy these type of tracks from him as I get to familiarize with homie. As the outro track I would hope moving forward he does more.
While Kardone's flow at times sounds a bit rough and will eventually smooth out as time goes, he shows alot of potential. He is very versatile and doesn't seem to stick to one familiar formula. I'd give this a 6.5/10 Timbs after my first listen. It's not a bad tape at all but there's still alot of room for growth, which is pretty scary considering how good he is now. He is definitely an artist i'm going to be looking forward to hearing in the future.